BarkYard Lawn Dog
Give your dog the lush, green, play-worthy lawn of their (and your) dreams with BarkYard Lawn Dog.

Formulated to be rich in nutrients essential for feeding and greening, this natural lawn fertilizer continuously nourishes your lawn to last through the effects of your dogs play, including dog spots. BarkYard Lawn Dog is safe for use around dogs, when used as directed. One bag of Lawn Dog covers 4,000 sq. ft. for thorough feeding and greening for every inch of your lawn. No new tricks to learn here — this product is speedy and simple to apply. Begin by prepping your grass for feeding with a good mow. Then, set your spreader to the setting indicated on the back of the product (we recommend pairing with our BarkYard Broadcast Spreader for one-pass application). Fill the hopper with Lawn Dog and you're ready to apply evenly across the grass. Finally, lightly water your lawn after application to help the lawn food get to work. You're on your way to a lush, green lawn worthy of pups and people alike.
BarkYard Lawn Dog is recommended for all lawn types.
Coverage
One bag covers up to 4,000 sq ft.
Ingredients & Benefits
Lawn Dog is an ingredient-packed natural fertilizer that greens and strengthens lawns. The stars of the show? Molasses helps with soil fertility while flour meal gives your lawn the nutrients it needs. This fertilizer is safe for use around your pup—when used as directed.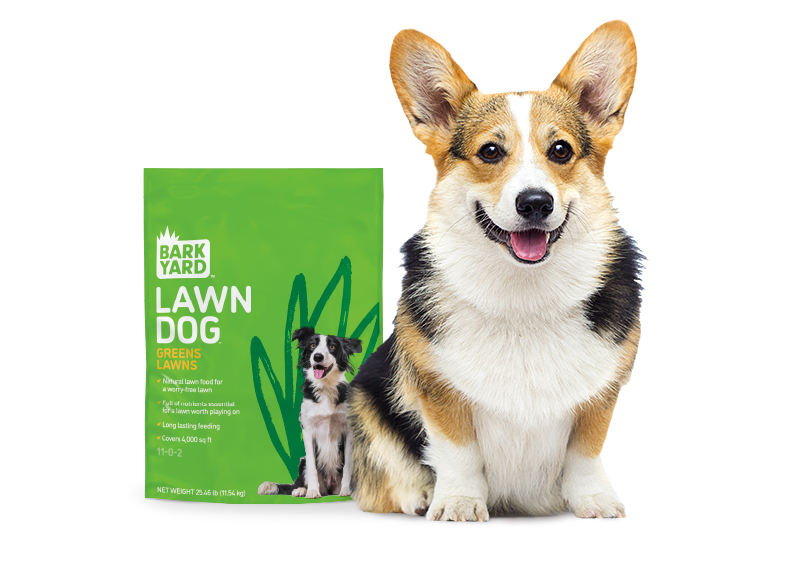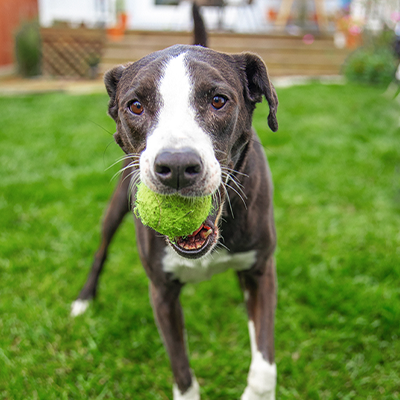 How To Apply
After you've applied BarkYard Good Boy and Bad Spot! in the spring, Lawn Dog is the perfect summertime solution for a greener, fetch-worthy lawn. To get started, simply mow your grass before application.
Then, use a spreader to evenly apply Lawn Dog over your entire lawn—avoiding water, storm drains and drainage ditches. (Pro tip: Check the back of the bag for the proper spreader settings!) While spreading, be sure to sweep up any product that lands on your driveway, sidewalk or street and don't apply Lawn Dog if heavy rain is in the forecast.
Finally, lightly water Lawn Dog into your lawn after application to help it feed. We recommend applying this fertilizer every 8 weeks throughout the summer to keep your lawn looking like its best self.
Because a stronger, greener lawn is right around the corner...and so is Fido's ball, probably.