BarkYard Spreader
Designed for Simple and Easy Application
Pairs well with our BarkYard medium and large lawn kits for quick application to the entire lawn. Adjustable spreader settings for use with all of our BarkYard products. Simply fill the hopper, select your setting, and apply to grow that lush lawn.
*Minor assembly required.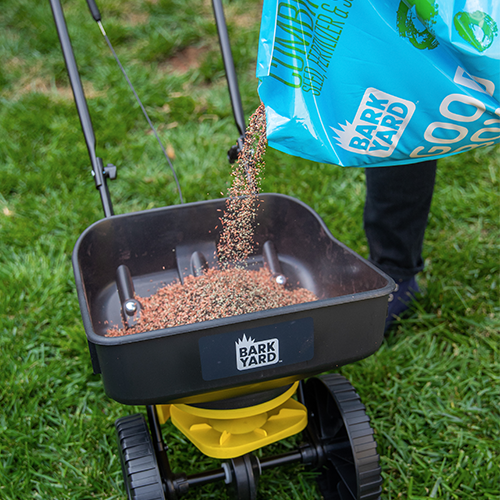 How to apply in 4 easy steps
Assemble your spreader by quickly snapping the wheels onto the axle.
On the back of your lawn product, find the setting for "Broadcast" or "rotary" spreader, then turn the rate dial on your spreader to that setting.
Fill the hopper with your lawn product. Be sure to sweep up any spills onto hard surfaces.
You're ready to apply! As you push the spreader across the lawn, squeeze and hold the trigger. Further application directions below.