BarkYard UnMark
Instantly Erases Dog Spots
Eliminating unsightly dog spots in the lawn has never been this ridiculously fast and easy! Just spray onto damaged dog spots to instantly green them up for up to 1 month. UnMark dries fast so pets can get back to playing on the lawn. Use year-round, even during the hot dog days of summer. Pairs well with our BarkYard kit.*

*Depending on lawn conditions. Please apply with care as staining can occur.
BarkYard UnMark is recommended for all lawn types.
Size
24 fl oz (709 ml) covers up to 30 large dog spots (1 ft. diameter).
Ingredients & Benefits
UnMark is a mixture of green lawn colorant and water that is safe for use around dogs, when used as directed.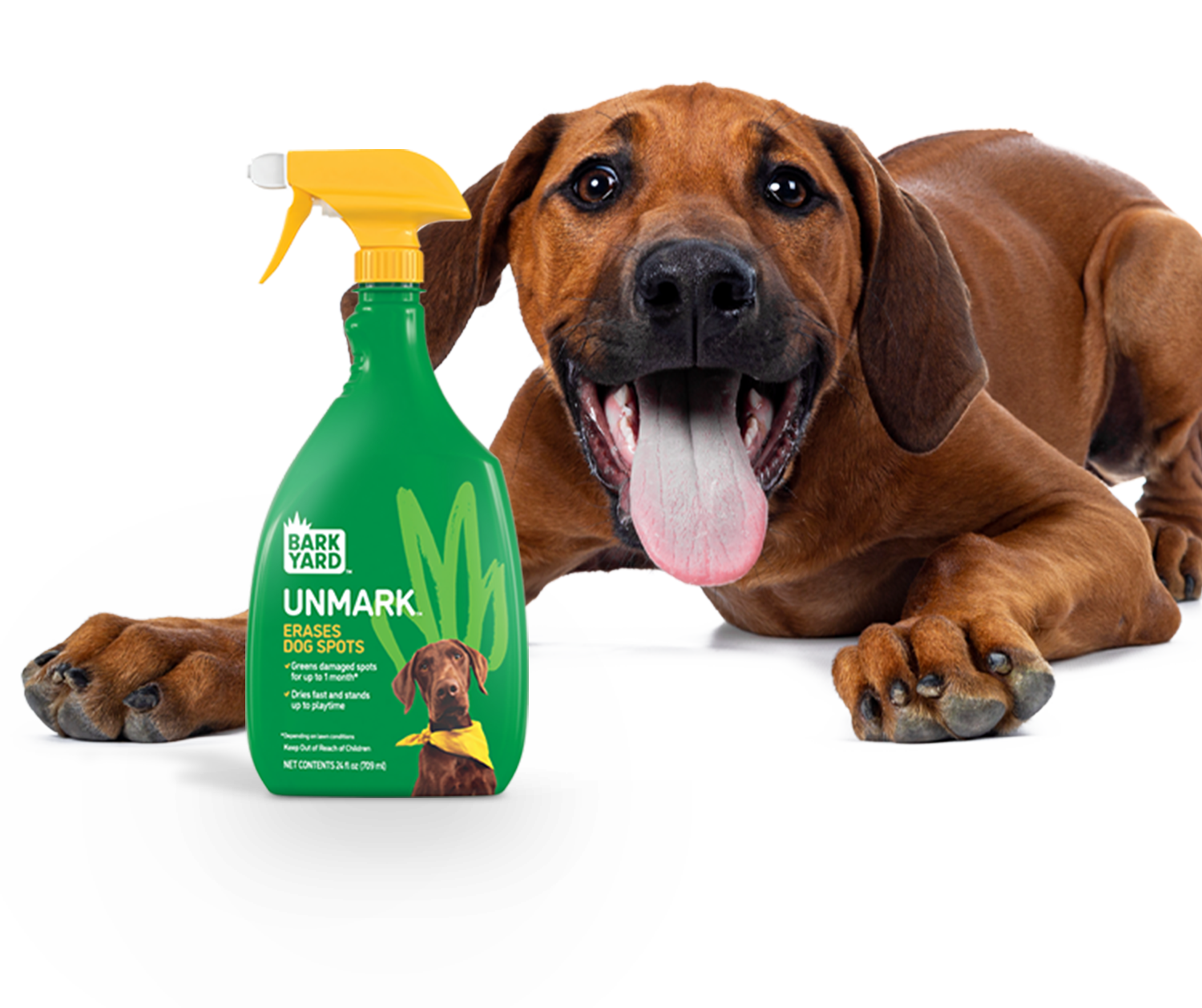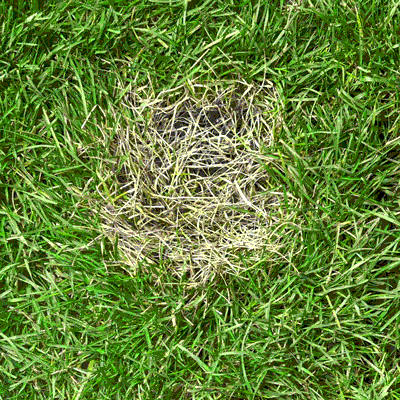 How To Apply
Shake the bottle well before use.
The UnMark bottle is delivered fully sealed to guarantee leak proof delivery. Before use you will need to attached the trigger according to label directions - don't forget gloves to keep your paws clean!
Set sprayer nozzle and gradually spray pet spot until it matches the surrounding grass color. Keep product off of landscape features like sidewalks, stones, wood or plastic, as permanent staining may occur. If contact occurs, rinse thoroughly with water before it dries.
Let fully dry for at least 1 hour before allowing pets or people to use the lawn again. Once dry your pups can play worry-free on your new spotless lawn.
Always close the spray nozzle after use to avoid clogging when stored.